Our Podcasts
Latest Episodes
Cannonball Couch Episode 13
Welcome to another episode of Cannonball Couch! Today, we discuss the Pirates recent performance in the past week, Derek Shelton's future as the manager of the team, and dive deeper into the "sticky stuff" scandal which is changing the league as we know it. Be sure to tune in next Sunday at 8 PM for Episode 14.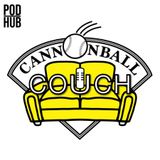 Episode 42 - Back To The Burgh with Manager of Pirates Charities Madison Connelly
Back To The Burgh with Manager of Pirates Charities Madison Connelly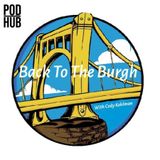 NS9 Podcast - A Sticky Subject With Travis Sawchik
We are joined by a special guest, Travis Sawchik. We talk about his recent article about the substance use in MLB, his findings on the use of Spider Tack and other substances, thoughts how MLB is handling the situation, as well as how it potentially effects the trades that helped cost Neal Huntington his job.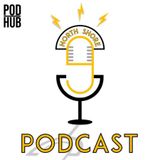 Episode 166 - Talking to a Wall
Brudder Ralph unexpectedly goes solo for a few moments during the cast to discuss Derek Carr and Tua! The Brudders discuss snakes and best sporting events to watch!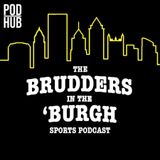 Starbucs - Manfred Loathes Baseball
First off, we talk the current 9 game losing streak of the Pirates. Things are pretty bad, but there shouldn't be too much confusion because this team was a pretty bad team heading into the year. One thing maybe not as expected was just how bad Mitch Keller has been and since he has now been sent down to Indy there has been some dialogue if that is the correct move. Jim & DiNardo tell you why it's the correct move and just who may really benefit from this not named Mitch Keller.
Baseball has finally issued their policy on their substance crackdown and last night Tyler Glasnow finds out he has a partially torn UCL and has some words for baseball. Was he right or wrong? Well, DiNardo has a bit of a rant he has to get off his chest while Jim finds fault in everyone. Meanwhile, they do come together and ultimately feel the crackdown is good for baseball.
Lastly, #RoansyDay was another fantastic day and we talk about some of the happenings and performances among the Pirates prospects.
Website: https://www.northshorenine.com
Twitter: https://www.twitter.com/northshorenine
Instagram: https://www.instagram.com/northshorenine
Facebook: https://www.facebook.com/northshorenine