Our Podcasts
Latest Episodes
NS9 NFT - Candy Digital 2021 MLB Icon Packs
Our very first episode of NS9 NFT where Jim & DiNardo talk NFT's surrounding mostly Candy Digital MLB as well as some Topps & Panini.
Tonight we are opening packs from our Candy Digital 2021 MLB Icons Pack Pre-Sale.
But first, we talk about what an NFT is, what got each of us into the NFT space, how that helped us pivot into Candy Digital, and some news and notes about Candy Digital and their very first packs they are dropping this week.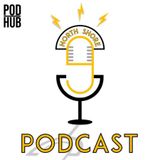 Tonight we see what players & fans take home a Fanboy from the 2021 Pittsburgh Pirates Season.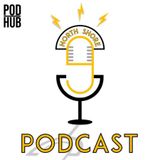 Episode 185 - Time Of Rest
The Brudders touch on some things in the Seattle Win. Why they should just pack it in and stop trying. They also talk about some good matchups around the league as they take in much needed rest during the bye week!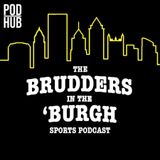 Episode 184 - Seattle Reaction Show
The Brudders Stick to their reaction of the Steelers Overtime win over the Seahawks!"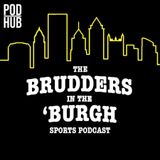 Episode 183 - Around The League!
The Brudders come back for the regular cast and touch on the Steelers but also take a look around the league and make sure to give a birthday shout out to loyal listener, Gigi!