Podcasts:
Our Mission

We help guide you through unforeseen challenges you face as an up-and-coming content creator.  PodHub helps you fill in the cracks to help you succeed.
Latest Episodes:
#NS9LIVE! - No More Baseball
Well, it came at no surprise but as of today it is official - MLB and the MLBPA are in a lockout. Before we get into this, we still have some frustrations at the Pirates chosen path to this season as well as what looks to be the 2023 season, meanwhile the Cubs who looked to be starting their rebuild this past deadline just signed Yan Gomes and Marcus Stroman to multi-year deals.
Now that we are past our aggravation, let's direct more aggravation towards the MLB and the lockout. We discuss why there is a current lockout, why we feel both sides are entrenched and won't be looking to back down, how long we think this will last, and more.
Lastly, this past week was pretty exciting for the MLB in regards to the action of Free Agent Signings and trades that were made. Could MLB create something in the future that would mirror this week every season? We spitball some ideas and discussion around it.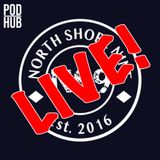 Episode 194 - Expectations
The Brudders give their reaction to the Cincy game and also set their expectations with the listeners for the rest of the season!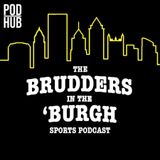 Starbucs - Jacob Stallings Traded To Miami
Yesterday, Ben Cherington pulled the trigger on a trade with the Marlins for a package consisting of Zach Thompson, Kyle Nicolas, & Connor Scott. Jim & DiNardo have a lot to say.
Website: https://www.northshorenine.com
Twitter: https://www.twitter.com/northshorenine
Discord: https://discord.gg/FjcRWQT4
Instagram: https://www.instagram.com/northshorenine
Facebook: https://www.facebook.com/northshorenine
Twitch: https://www.twitch.tv/northshorenine
Tyler's Twitter: https://www.twitter.com/wagnertocutch
Jim's Twitter: https://www.twitter.com/northsidenotch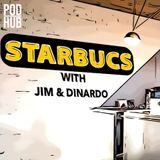 By creators
---
We work closely with you, at any stage of your journey, to help you define your voice. We empower you by providing the knowledge and tools necessary to create the best content possible.
---
For creators
Get Started
---
Whether you're brand new or have already started a podcast, contact us today to discuss how PodHub can help you!